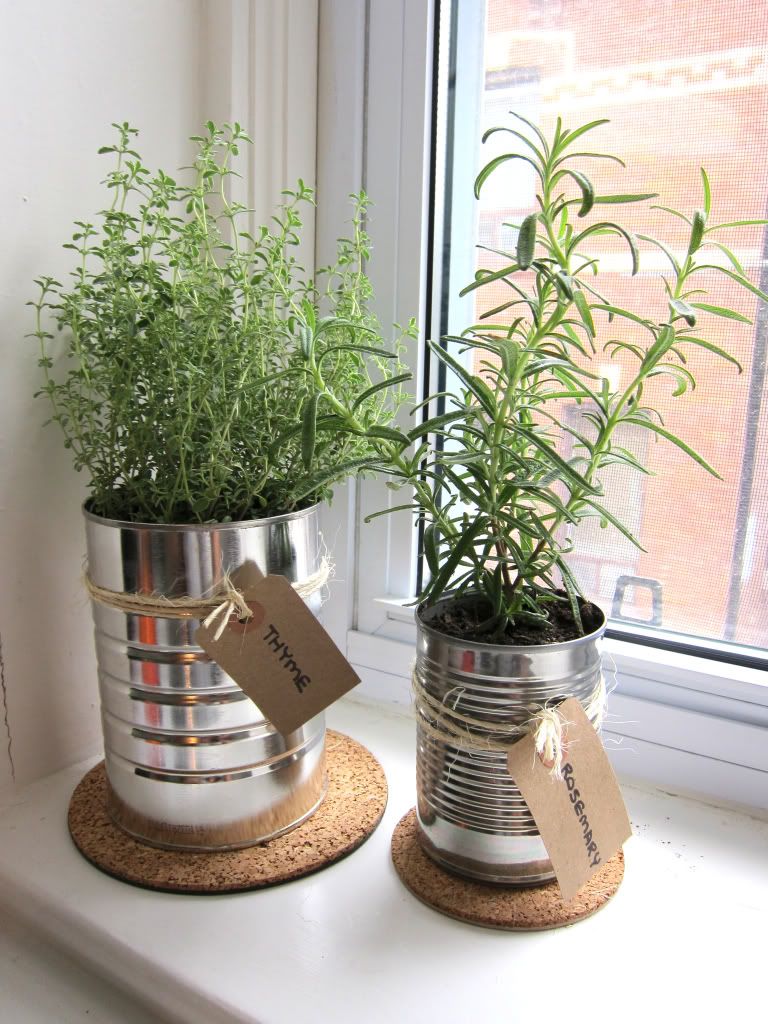 I absolutely love having fresh herbs at my fingertips when I'm cooking in the kitchen, so I decided to make these herb planters using recycled cans that fit perfectly on my window sill. Whether you are purchasing your herbs at the garden centre on sale right now or are getting ready to move your herbs from the garden indoors, these recycled can herb planters are the perfect accessory in your kitchen!
What you'll need:
Recycled cans
Screw driver
Herbs
Soil
Shipping tags
Marker
Twine or string
Saucer
1. Remove the labels off the cans and rinse them out well.
2. Use the screw driver to poke a few holes in the bottom of the can for drainage.
3. Place the can on the saucer.
4. Sprinkle a little bit of soil in the can so that the bottom of the can is completely covered.
5. Carefully place your herb in the can and fill the rest of the can with soil. Firmly pack down the soil.
6. Create tags for your herbs with the shipping tags and secure onto the can using twine or string.
7. Water your herbs and place in direct sunlight.