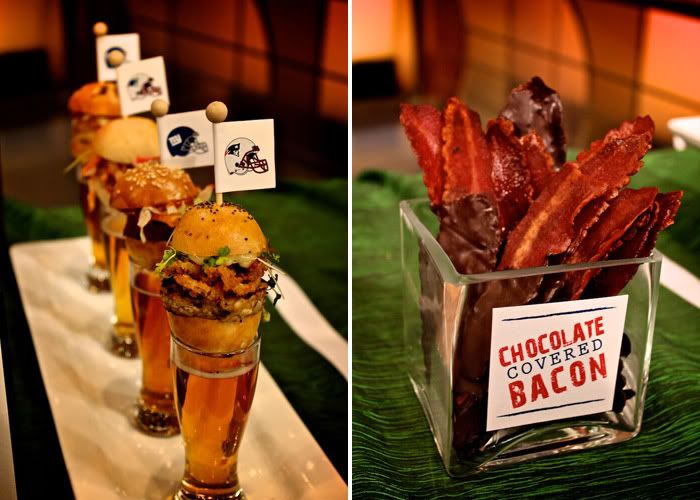 Fun football shaped pizza idea via Buzznet.
Superbowl inspired food and drink printables from Paper & Cake.
The most incredible Superbowl table spread via Amy Atlas.
Yummy looking potato chip cookie recipe from Smitten Kitchen.
Quirky brownie burgers from Cupcakes & Cashmere.
I'll admit that I'm not a huge football fan, but I love me a good party with friends, food and booze! Happy Superbowl weekend!